라발스호텔
2020-07-03 15:18:56
383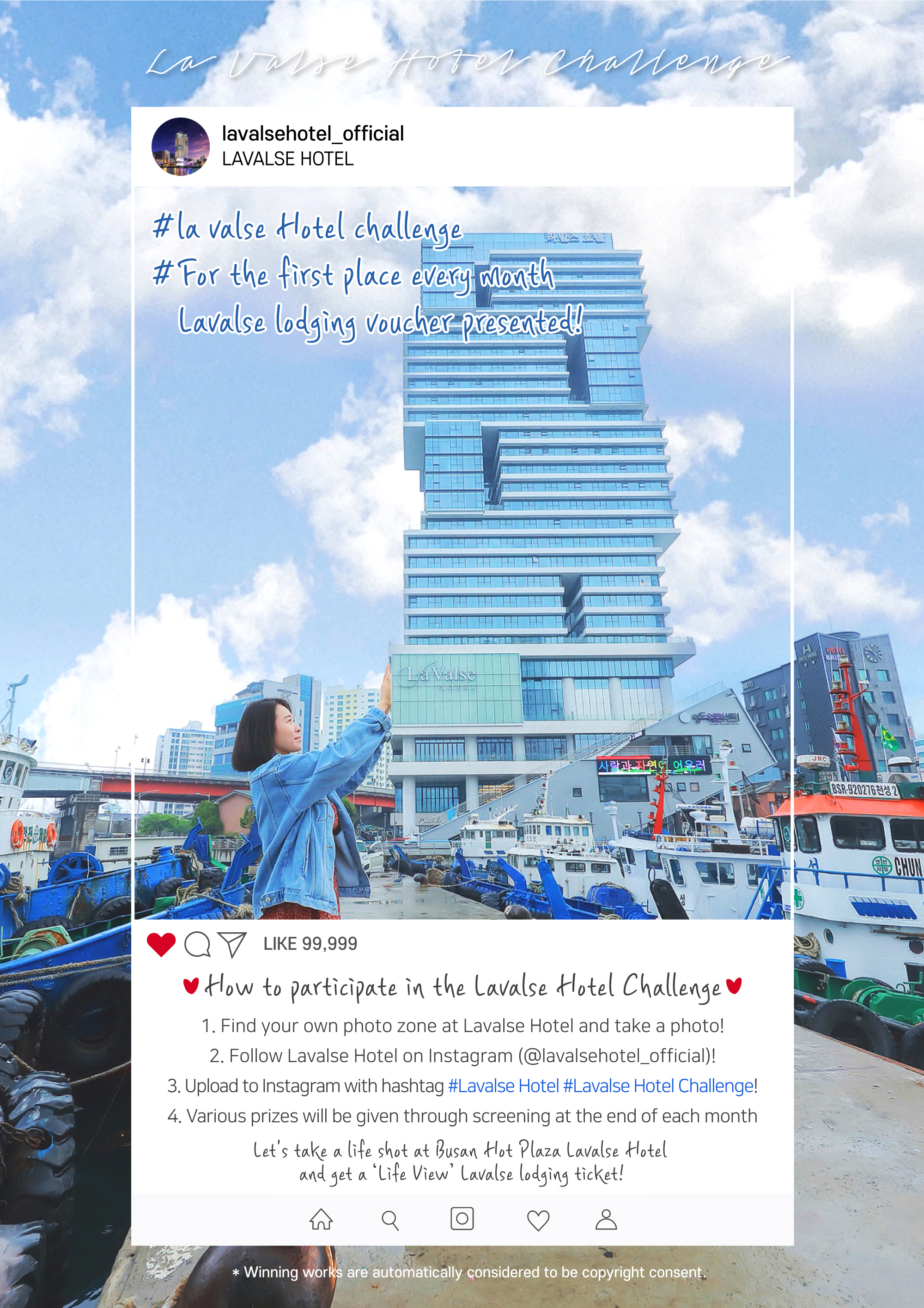 Take a pic of the day at the La Valse Hotel!
[How to get a prize]
1. Find your own photo zone at La Valse Hotel and take pictures!
2. Follow the Instagram of the La Valse Hotel (@lavalsehotel_official)
3. Upload photos with Hashtag #라발스호텔 #라발스호텔챌린지 on Instagram.
[Prizes]
Various prizes will be presented at the end of each month.
The winner of the first prize will be given a LaValse Room Voucher.
[Announcement]
The last day of each month
- Homepage and Instagram announcements
- Individual announcement of winners
*The award-winning works automatically are considered the permission of the copyright.