Lazy Morning Package
Duration of event : 2022. 12. 1 ~ 2023. 6. 30 (Check-in date)
Room for one night + Breakfast GIFT for one at La Valse Sky Cafe&Bar + 2 hours late check-out + LA CHINATA Amenity + Olive leaf tea and drip bag coffee + Discount benefit for Jagalchi cruise + Discount benefit for Aquarium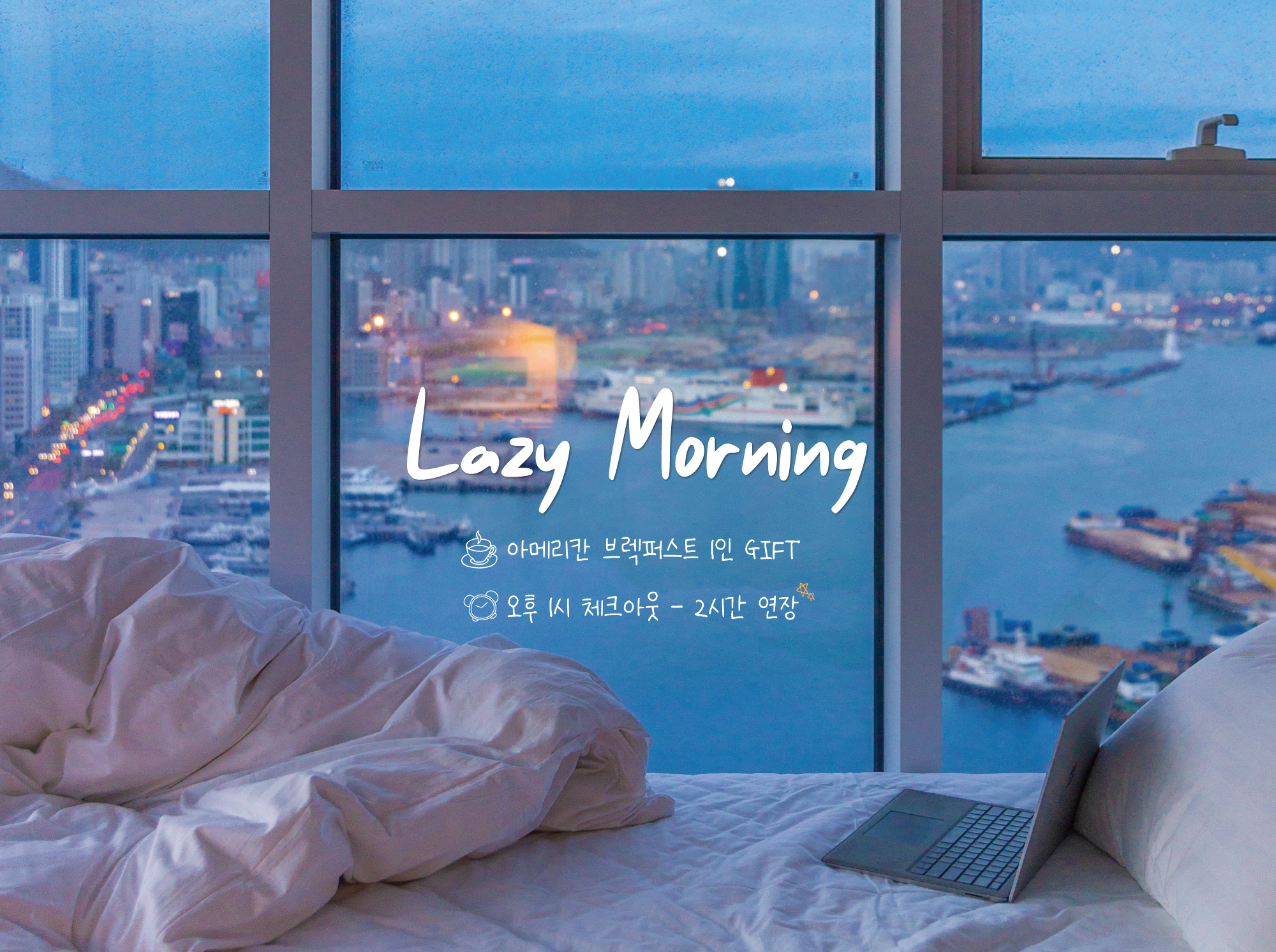 Sweet Late Night Package Full of La Valse View
Late check-out package for customers who only want to rest
Enjoy the American breakfast set and a relaxing hotel stay until 1 p.m.

* Prices may vary by date, so please check when making a reservation.
* This package is only applicable when making a reservation on the website.

Details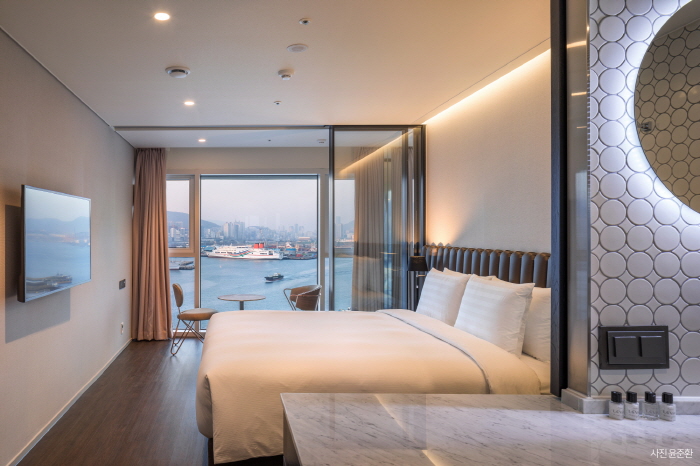 ROOM
Room for one night
You can relax and enjoy the panoramic view of Busan from inside through the wide and open windows.
Prices may vary depending on the room type.
The above image is a standard ocean room.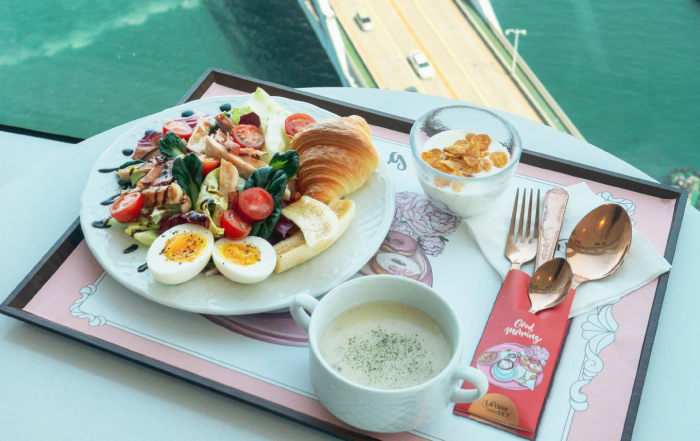 BREAKFAST
Breakfast for 1 person at LaValse Sky Cafe & Bar
At LaValse Sky Cafe on the 28th floor, you can enjoy the American breakfast set looking at Yeongdo Bridge and Busan Bridge through the wide windows.
Prices may change with extra people.
This package is a selling price of 18,000 won.
Breakfast included as a package benefit is only available on the provided date and cannot be changed.
AMENITY
LA CHINATA Amenities
Enjoy a pleasant rest with LA CHINATA amenity, a Spanish olive specialty brand that has been around for about 90 years.
Body shower gel 30ml 2,100 won, body milk 30ml 2,100 won,
Soft shampoo 30ml 2,100 won, hair conditioner 30ml 2,100 won, Olive soap 20g is a component worth 1,600 won.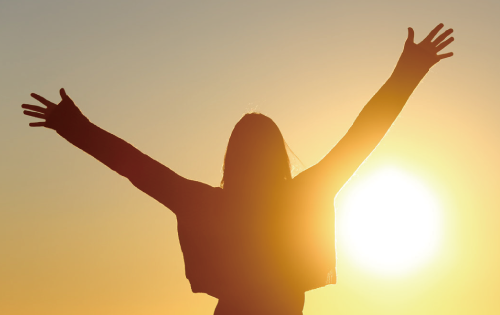 LATE CHECK-OUT
2 hours of late check-out
We provide 2 hours of late check-out free of charge, hoping you have a relaxing morning.
This is subject to change depending on hotel circumstances.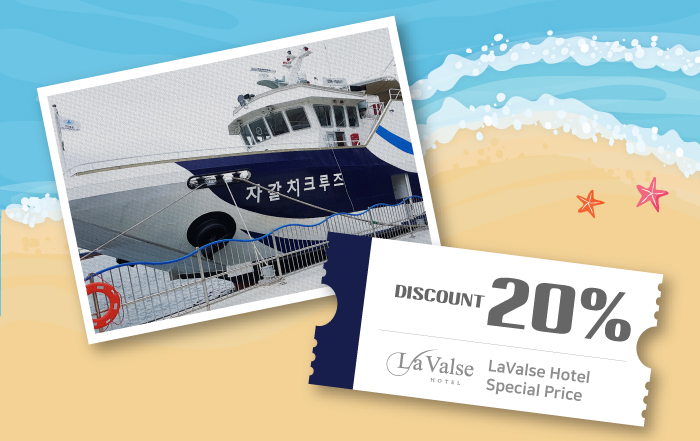 JAGALCHI CRUISE
Jagalchi Cruise Discounts
You can enjoy a 20% discount on a Jagalchi cruise that goes around Songdo and Taejongdae.
Only applicable to Jagalchi Cruise Adult Tickets (middle school students and older).
Boarding tickets can only be purchased on the day.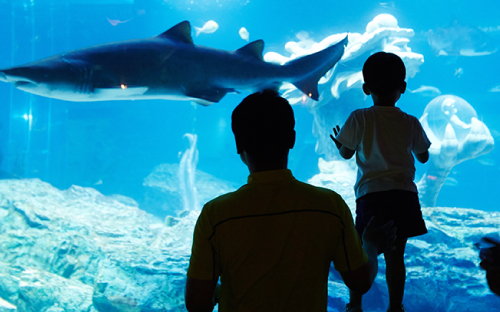 SEA LIFE AQUARIUM
Aquarium Discounts
During your stay, you can enjoy a 30% discount on Busan Aquarium for up to 3 people with a promo code
Some changes may be made depending on the company's situation.
Notice
All prices include 10% VAT.

This product is subject to change according to hotel circumstances.

If the standard number of people is exceeded, an extra fee will be charged on site (Extra charge on breakfast for those over 14 years old).

44,000 won per extra check-in person, 55,000 won for extra bedding (including extra person fee), and 77,000 won for extra beds (including extra person fee) will be charged.

Check-in starts at 3p.m. and check-out by 1p.m., and extra charges may apply for early check-in or late check-out.

The entire hotel is designated as a non-smoking area, and a maintenance fee of KRW 300,000 is charged for smoking in the room.

Please understand that it may take up to an hour to get out of the car on weekends/peak seasons.

Rates may vary by date, so please check when making a reservation.

This product is only applicable when making a reservation on the website.
라발스 객실 실시간 예약